Are toxic workers more cost effective than superstars?
December 21, 2015
2 min read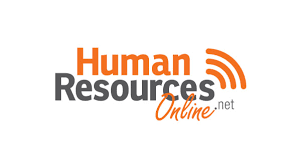 by
Jerene Ang
Most firms and research focus on how to hire and retain top performers while much less attention goes to avoiding toxic workers.
But learning how to avoid, or even transform such workers is key – especially because doing so might be better for your firm than hiring top performers.
According to a study published by Harvard Business School, authored by Dr. Dylan Minor, a visiting assistant professor of Business Administration at Harvard, and Dr. Michael Housman, chief analytics officer at Cornerstone OnDemand, companies can save more by avoiding a toxic worker or converting them into an average worker than hiring a superstar.
The study observed toxicity by means of termination – the more extreme versions of toxicity – using data from Cornerstone OnDemand, which covers 58,542 workers.
In this setting, the researchers observed that around 5% of workers are terminated for toxic behaviour over time.
It found that the induced turnover cost – the expense of replacing additional workers lost – of the presence of a toxic worker on a team is far greater than the cost savings reaped from hiring a superstar worker (even if the superstar hired is in the top 1%).
The total induced turnover cost is estimated at $12,489, not including other potential costs – litigation, regulatory penalty, and reduced employee morale. That also does not include the secondary costs of turnover that come from a new worker's learning curve.
On the other hand, the report found hiring a top 1% superstar only saves about $5,303.
In other words, as compared to recruiting a superstar, firms would save more by converting a toxic worker to a regular employee or by avoiding a toxic worker altogether.
That is, "assuming that it is no more costly to avoid a toxic worker (or replace them with an average worker) than it is to find, hire, and retain a superstar, it is also more profitable to do the former over the latter," the authors wrote.
Additionally, finding a top 1% worker can be both difficult and costly and these stars discovered via another firm might not be able to transfer their same elevated level of productivity to your organisation.
So, what should hiring managers and HR do?
One strategy hiring managers and HR can use is to screen potential workers traits of toxic workers to reduce the chance of hiring them.
These traits (and their chance of toxicity) include confidence (15% greater hazard), self-regarding (22% increased hazard),
Surprisingly, if a candidate reports that they believe that rules are always made to be followed (as opposed to stating that it is sometimes necessary to break the rules to accomplish something), the candidate has about 25% greater hazard of being toxic.
Finally, a worker who is exposed to toxic colleagues has a 46% greater chance for engaging in toxic behavior.
In addition to screening candidates for potential traits and risks of being toxic, hiring managers must beware of how toxicity relates to perceived productivity.
The study found that while toxic workers seem to be producing more work, and hence more productive, the work they produce tends to be of low quality. While it might seem that these workers are simply trading quality for speed and workers that produce higher quality must also be slower workers, this is not the case.
The researchers observed that almost 50% more workers that produce high quality work quickly than those that produce low quality work quickly (23% of workers). This could be why toxic workers are selected and are able to remain in an organisation for as long as they do.
Hiring managers and HR also has to know that top performers might also be toxic and can also create organisational issues, including reckless behavior. For instance, confidence is a trait existing in both highly productive and toxic workers.
"However, when considering these outcomes in tandem, the net consequence in terms of profit is still net negative when hiring such workers. Thus, when considering simultaneously the dimensions of productivity and toxicity, certain hires no longer make sense, even setting aside ethical concerns and instead relying solely on profit maximisation." the authors wrote.
They cautioned: "managers should consider toxic and productivity outcomes together rather than relying on productivity alone as the criterion of a good hire. As we found, doing so could allow a manager to avoid a worker who would have caused net profit losses, a worker she would have otherwise hired if she considered productivity outcomes alone. An even more general take away is that managers should hire multi-dimensionally in terms of outcomes."
To access the full-length article, click here.
Share: