The Truth About the Long-Term Unemployed
April 13, 2015
38 sec read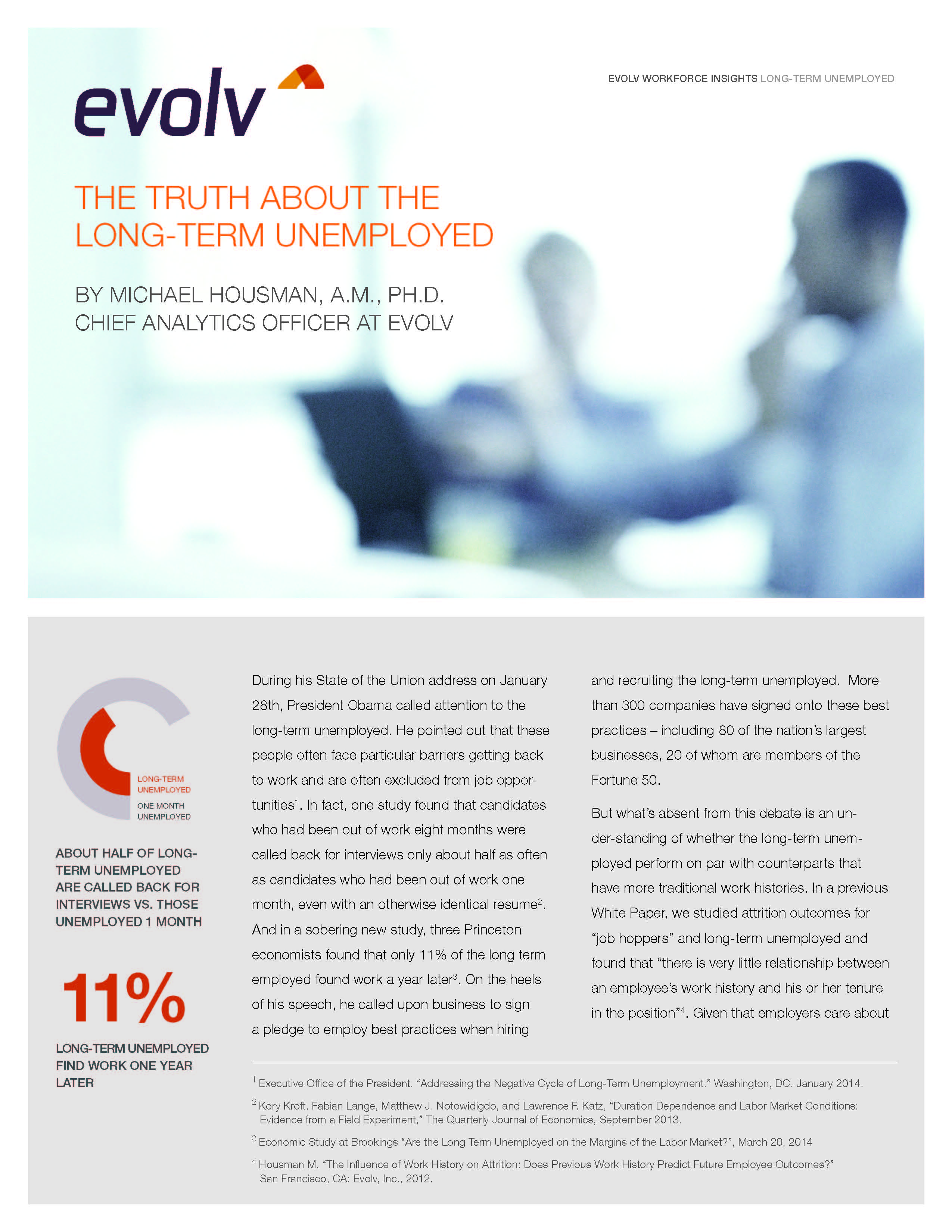 Citation: Housman M. The Truth About the Long-Term Unemployed, San Francisco, CA: Evolv, Inc., 2014.
Abstract: During his State of the Union address on January 28th, President Obama called attention to the long-term unemployed. He pointed out that these people often face particular barriers getting back to work and are often excluded from job opportunities. But what's absent from this debate is an understanding of whether the long-term unemployed perform on par with counterparts that have more traditional work histories.
In order to answer this question, we compiled nearly 500,000 performance data points from approximately 20,000 employees and analyzed performance differences across 4 different KPIs.
Overall, we found virtually no difference between the performance of those who had not held a job within the past 5 years and those who had. These results reveal is that the long-term unemployed can make strong hires and that employers should give them a fair shot when evaluating job applicants.
Share: