The Art of Workforce Science: Creating Better, More Engaged Employees
May 8, 2015
Runtime: 26:46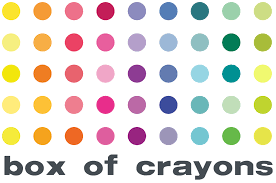 I'm really excited to talk to my guest today, Michael Housman. He's the chief analytics officer at Cornerstone, but he describes himself as a workforce scientist. His webpage is called Decoding the Workforce, and he has devoted his career to studying what makes people engaged at work, what keeps them there longer and what allows them to reach their full potential. So I'm really looking forward to talking with Michael about all of that.
In this interview, Michael and I discuss:
Employee engagement
The surprising impact of wages in employee retention
What makes a good supervisor
Toxic employees and their effect on co-workers
How browser choices and social media habits predict on-the-job performance
In-depth podcast notes:
0:01:53: The two Michaels discuss employee engagement and why it matters.
0:06:50: Michael Housman touches on the surprising impact of wages on employee retention.
0:08:44: They explore what makes a great supervisor, which leads to a discussion about toxic employees.
0:14:43: The two Michaels elaborate on findings about toxic employees and the effect they have on their co-workers.
0:20:35: Michael Bungay Stanier asks the other Michael to offer clues into how to identify people who are more productive rather than less productive. Michael Housman provides some interesting insights relating to browser choices and social media habits.
0:25:46: Michael Housman directs listeners to MichaelHousman.com and CSOD.com to learn more about his work.
To access the original podcast, click here.
Share: