The Influence of Supervisors on Employee Performance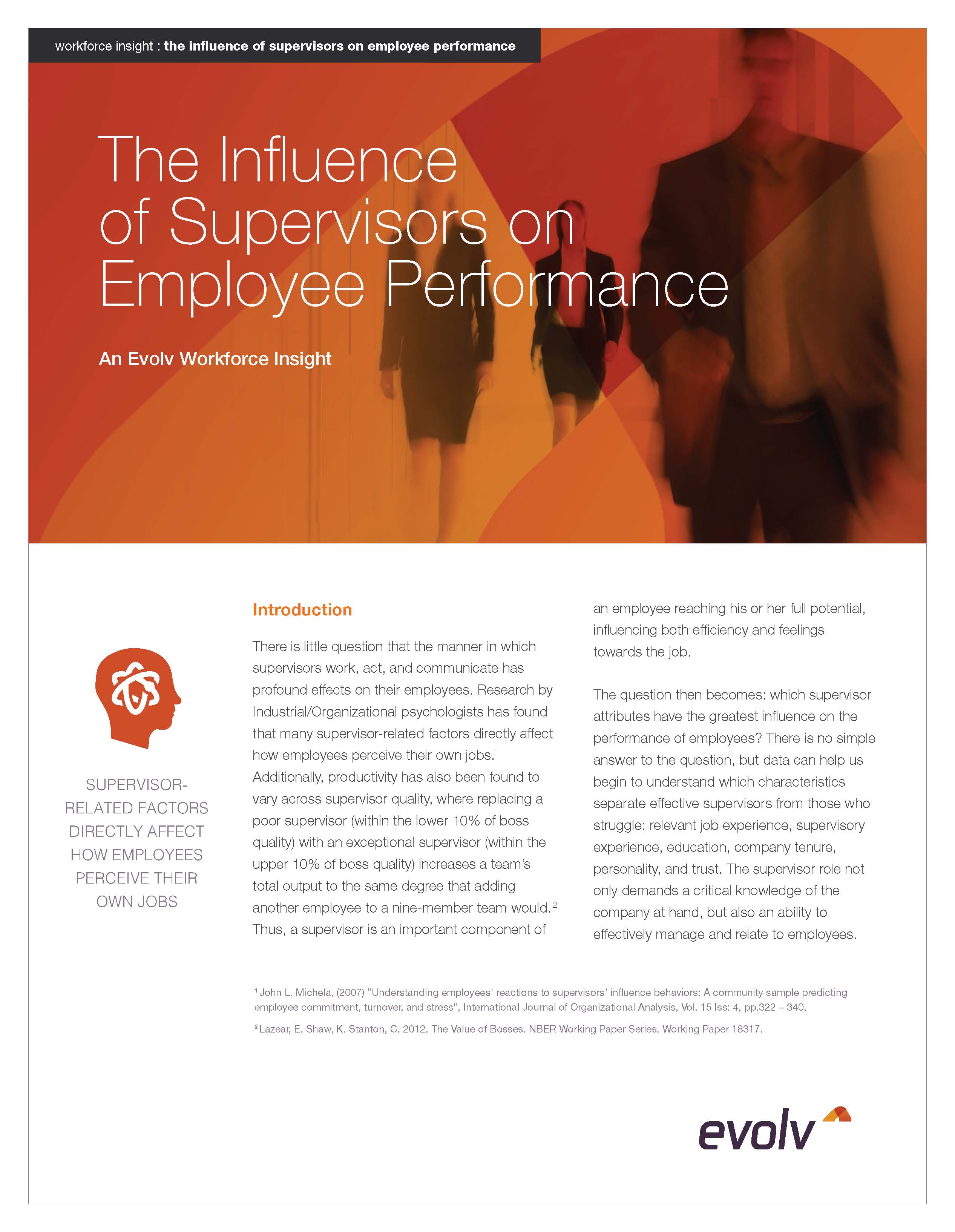 Citation: Housman M. The Influence of Supervisors on Employee Performance, San Francisco, CA: Evolv, Inc., 2014.
Abstract: There is little question that the manner in which supervisors work, act, and communicate has profound effects on their employees. This has been proven empirically and resonates with most employees anecdotally. The question then becomes: which supervisor attributes have the greatest influence on the performance of employees?
In order to answer this question, we studied two different companies that provided data on 1,400 supervisors and 3,000 employees across the US and Philippines. Applying a variety of econometric techniques, we found that managers do indeed have a very large impact on the performance of their employees. In fact, the magnitude of the effects suggests that they account for approximately 37% of all the explainable variance in employee separation behavior.
When we looked at the attributes of managers that predict retention, we found some similarities and some differences across the two countries. Across both the US and the Philippines, supervisors that were referred to their job by another employee perform better than those who weren't. However, we found differences in terms of the impact of supervisor education: more supervisor schooling predicted significantly shorter transaction handling times in North America, but the same measure predicted longer transaction handling times in the Philippines.
These results point to the power of big data as enabling us to control for confounding factors, and also providing the resolution to correctly interpret our model's results across culturally diverse populations.
Share: