Interview with Michael Housman, Chief Analytics Officer at Cornerstone OnDemand
January 26, 2015
4 min read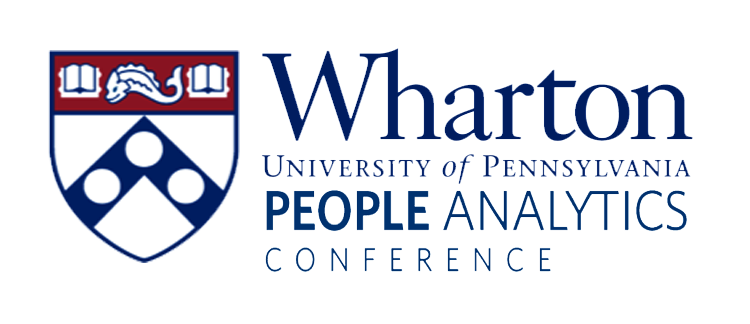 Interview by Lisa Donchak.
Michael is the Chief Analytics Officer at Cornerstone OnDemand, where he applies state-of-the-art statistical methodologies and econometric techniques to databases consisting of hundreds of millions of employee records in order to answer two questions: (1) what keeps people on the job longer?; and (2) what allows them to perform better?
Dr. Housman has over ten years of experience engaging in econometric research and has had his work published in numerous peer-reviewed journals, international conferences, and has had his research featured by such media outlets as The New York Times, Wall Street Journal, The Economist, and The Atlantic Monthly. Dr. Housman received his doctorate in Applied Economics and Managerial Science from The Wharton School of the University of Pennsylvania and a bachelor's from Harvard University.
Dr. Housman also spoke at WPAC last year. We're excited to feature him as our very first WPAC interviewee!
WPAC: Tell me a bit about your background – how did you get involved in People Analytics?
MH: My background is a little unusual in that I was trained (at Wharton) as an Economist with a focus on health care management and economics. I began studying organizational behavior within healthcare organizations and found it to be fascinating: when doctors and nurses work well together and build a culture that's oriented towards patient safety, it literally saves lives and there's a documented impact on never-events like wrong-site surgeries, retained instruments post-surgery, medication errors and even falls.
From there, I decided to take a little break from health care to see if this same approach could help organizations in other industries like telecommunications, finance, retail, hospitality, etc. I joined an early-stage company called Evolv and we began applying predictive models to predict tenure and performance within large populations of frontline employees. It's been an exciting ride and I've loved every minute of it!
WPAC: Where is your organization in terms of implementing People Analytics Solutions? What is the impact of People Analytics on your organization?
MH: Again, I'm a little bit of an unusual case because I work for a vendor that is very much focused on helping our clients applying people analytics to their HR data and extract value from it. We encounter organizations at very different stages of maturity but my sense is that most organizations are still very early-on in their journey and are trying to make sense out of the data they already have. I personally believe that there is tremendous potential in going down this path and have seen tenure improvement in the range of 10-20% and performance improvements in the 5-10% range when organizations have really embraced this philosophy.
WPAC: Is there anything your team is working on that you're particularly excited about, related to People Analytics?
MH: Now that we've been acquired by Cornerstone OnDemand, we're working on adapting our Insights product to their suite of talent management products. What's exciting about that is that we'll get access to TONS of new data from different modules that they already maintain: learning management, compensation, succession planning, recruiting, etc. So that means we'll be able to answer a range of questions that we've never been able to answer before: Does compliance training (around things sexual harassment or financial malfeasance) actually work? What is the variance in hiring outcomes across different recruiters? What type of goal setting activities get the most out of employees?
WPAC: What's been your biggest People Analytics-related learning [or mistake?]
MH: When we're talking about the assessment platform, applicants are assigned a color-coded score (Red, Yellow, Green) that assesses their likelihood of success for a given role. When we've delivered results to clients, they've sometimes come back to us and said: "The platform doesn't work because we hired a Green last week and she walked off the job during week one" or "You may need to fine-tune your algorithms because one of our best sales people scored a Red on the assessment."
What I have to remind our clients is that these are probabilistic methods and not deterministic ones. The confidence interval around a single point estimate is very large but it narrows significantly when you're looking at a population of employees. In the aggregate, we can show them performance bands for each of the color-coded scores that are very clearly differentiated.
WPAC: What's the future / next step in People Analytics? What trends are you most looking forward to seeing play out?
MH: Here are my two predictions for where the industry will end up going:
Right now, it feels like everyone is developing flight risk models – which is great because it's a huge step forward from where we've been – but I think people will discover that it's too late to intervene with a candy bar, pat on the back, or raise once someone is disengaging. What's more valuable is looking earlier in the employee lifecycle and using a guided "what if" analysis to fine-tune the different knobs and dials (e.g., supervisors, wages, overtime, etc.) BEFORE they check out mentally.
My sense is also that most people tend to be focused on the individual rather than the collective when deploying these solutions. Yes, the employee matters but our research suggests that their relationships with managers and co-workers is a much bigger driver of their tenure and performance than the knowledge, skills, and abilities they bring to the job. So I personally think that focus will shift once people realize that we're fundamentally social beings that thrive on positive interaction with others.
WPAC: What advice do you have for those interested in implementing People Analytics solutions?
MH: Don't try to eat the elephant in one bite. Start small, generate some quick wins, and then build off of those successes in order to evangelize the entire organization. I've seen massive deployments of talent management software that fail before they even start. It's important to recognize that this is a journey and not a quick sprint to the finish line.
To learn more about what Dr. Housman is working on, connect with him below:
URL: http://www.michaelhousman.com
Twitter: http://www.twitter.com/michaelhousman
To access the full-length interview, please click here.
Share: