The Influence of Work History on Attention: Does Previous Work History Predict Future Employee Outcomes?
March 15, 2012
54 sec read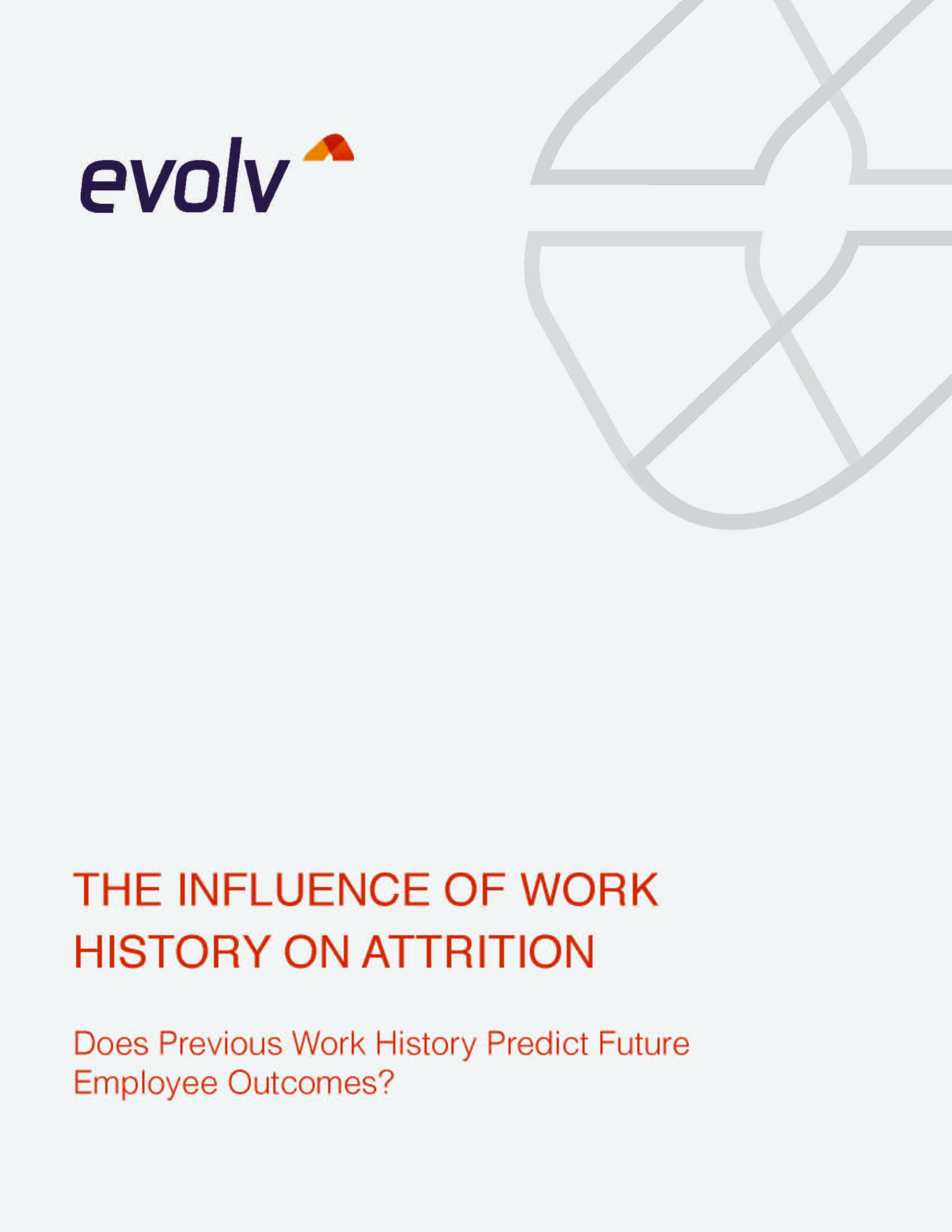 Citation: Housman M. The Influence of Work History on Attrition: Does Previous Work History Predict Future Employee Outcomes?, San Francisco, CA: Evolv, Inc., 2012.
Abstract: Employers of hourly labor in industries including fast casual dining, retail, hospitality and contact centers often struggle with annual turnover rates in excess of 100%. They bear significant costs associated with constantly hiring and training new employees. Hiring the right individuals is a critical component of reducing these costs. Recruiters evaluate applicants based, in part, on a review of their resume.
A common screening tactic is to weed out both "job hoppers," who have had many short term jobs, and the unemployed, who haven't been working recently. Because of the pervasive use of work history to evaluate hourly workers, we sought to understand the relationship between previous work experience and future employment outcomes. Using econometric techniques, we analyzed applicant data and employment outcomes from a sample of 21,115 call center agents drawn from five major contact centers and found that there is very little relationship between an agent's work history and his or her tenure in the position.
In other words, one of the most common screening tactics for employers may actually have no value in actually predicting employment success. Employers may do well to revisit their employment screening process with an eye towards finding better tools that help them hire for the outcome they desire.




Share: